Thi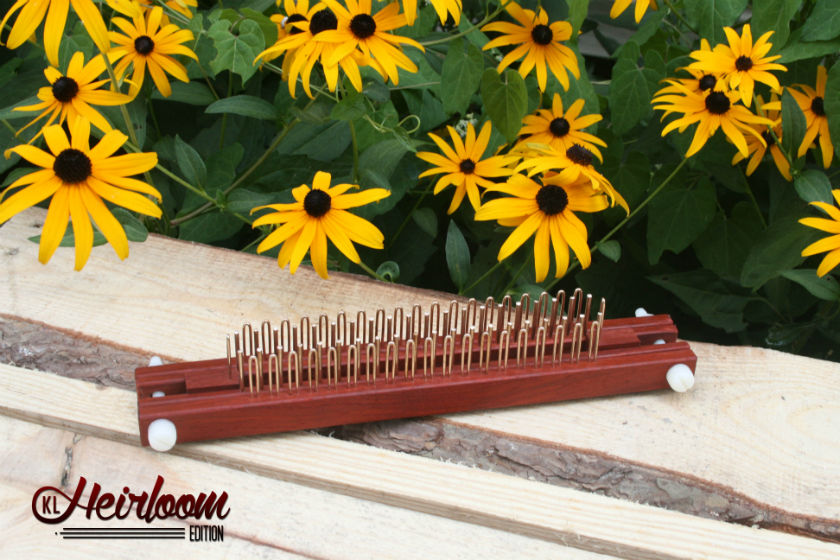 s very special line of Kiss Looms is all about the look with the same great functionality. This limited edition loom line will be available in our most popular Regular Peg Slim and Small Gauge Slim looms in various specialty woods.
New wood options will be introduced in August of each year and we will take orders for that month.  After August, the looms will be listed on the site with the quantity available for each style. Other wood types and colors will be available from time to time in limited numbers.
The Padauk, Wenge, Canarywood, Bocote and Purpleheart wood Heirloom looms are now out of stock.  Please stay tuned for other wood options.
Another thing that\'s special about the Heirloom Edition is that 10% of the profits will be donated to the Mercy House Kenya. The people of Mercy House work to get young pregnant girls out of the slums of Kenya and into an environment of love, learning, and hope. I have read about the Mercy House over the past several years and have begun to hold a special place in my heart for the work they are doing. I believe we can help make a difference for these girls by giving them a chance to change their futures.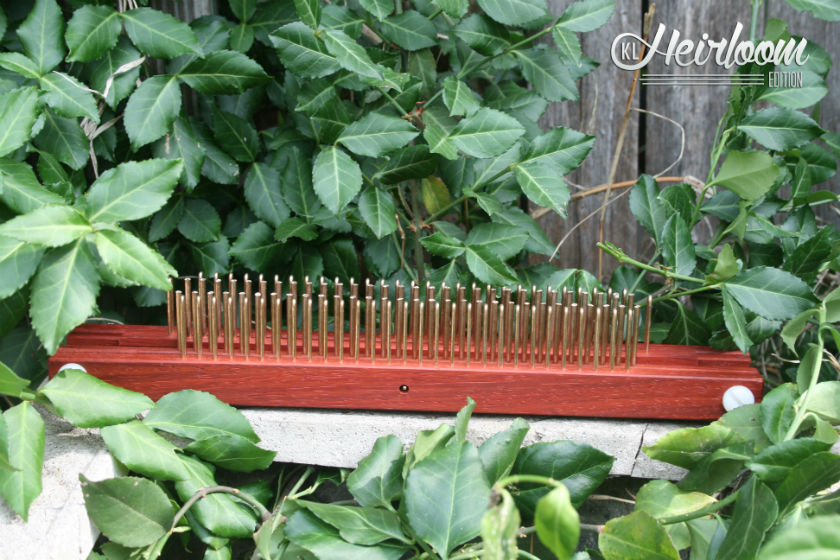 The Mercy House exists to provide alternative options for pregnant girls living in the streets of Kenya. The Mercy House will aid them in education, nutrition, housing, prenatal care, Bible study, counseling and job skills for sustainable living.
I hope you will take the time to watch the video on their home page for more information about how Mercy House started and all the wonderful work they are doing. http://mercyhousekenya.org/ Thank you for supporting Kiss Looms and girls in need across the globe. Together we can make a difference.  
Please take a look at our introduction videos - https://www.youtube.com/watch?v=5IHiK7tBSAQ
Our Heirlooms have been available since 2014. 
Padauk - 2014 - 40 Peg Regular Loom and 60 Peg Small Gauge Loom
Wenge - 2015 - 20 Peg Regular Short Loom
Canarywood - 2016 - 76 Peg F1 and F2 Loom
Bocote - 2017 - 15 Peg Straight Loom
Purpleheart - 2018 - F3 Short Loom and 16 Peg F3 Ends
Goncalo Alves - 2019 - Dragon Hatchling and 1 Ft Triangle
Zebrawood - 2020 - 30 Peg Small Gauge Short with 7 Peg Ends